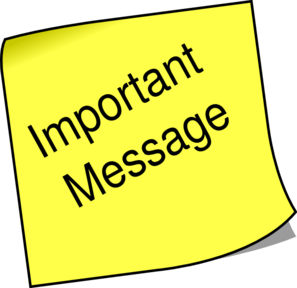 Please note that tarot will pick up

TRENDS /VIBRATIONS

of

PAST PRESENT AND FUTURE

- it will pick up anything that is 'out there' true news or false news - either way it can throw light on what is 'in the air' - please bear this in mind when you are reading the insights.

It is very important that 'readers' of the blog understand this, therefore one has to be very discerning when reading. Media news can put out stories that are not factual or are pre -mediated but Tarot can pick that up. It does,nt mean that tarot is wrong, it shows tarot can see what might be suggested. However when writing the tarot it may be taken as fact.

Tarot does not have all the answers or claim to solve issues. All it can do is show what it feels may be of USE or point out possibilities.

Please always read the following

ABOUT TAROT ON THIS SITE
which is a useful article in respect of all the Tarot printed for Missing people/children.

TAROT CANNOT BE CONSIDERED AS

100 PER CENT ACCURATE BY LAW.

Corrie McKeague has been missing since September 24th 2016. He went missing from Bury St Edmunds Suffolk and was last seen on CCTV at 3.25 am. The situation with Corrie has become quite intense and many reports are now floating around Google. I want to look at this situation WITHOUT combing for information which could colour my view of what Tarot tells me. I can only write down what I see and hope that something will be useful. Tarot is not guaranteed 100 per cent and there are absolutely no guarantees on Location information whether written or by map link. Tarot is an experiment that has been ongoing for some years on cases of the missing and one can only strive to refine the methods of breaking down information that may help as clues.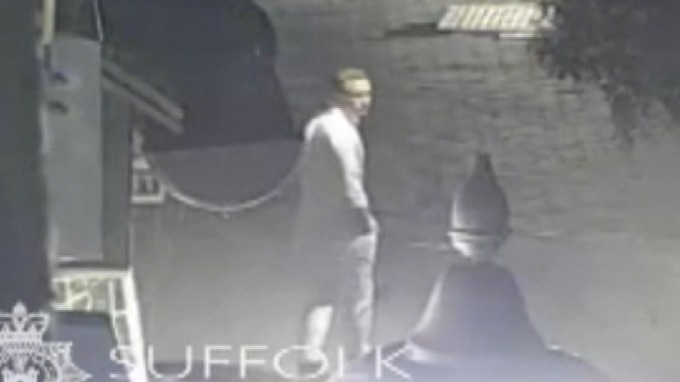 Corrie last seen on CCTV
As with all cases I do realise that 'times' of disappearance may vary but I am going to assume that the early hours of the morning last sighting on CCTV is correct ie that the press has recorded that timing properly.


My first card is the Knight Pentacles and this is reversed. The numbers on this card are 12, 2. 1, 3, 6 and 9.

These numbers may relate to distances, routes or timing. Any may apply. If distances they could be 'part' numbers. Someone is taking their time in this card and not rushing. Pentacles are usually North but this card is reversed. Felt like he was followed or stalked. Possible White vehicle or the name WHITE. Firstly though I want to revert to my numbers and directions. The card represents North but other directions attributed are also South East.
Im just going to 'write' and what I think is that there is someone here who is jealous or something has bothered somebody. As I have a link to music here, it could be someone connected to a music place. This card could show that there might have been some kind of skirmish maybe disagreement . Im not sure but this could somebody else who might have a slightly disagreeable nature. I could be wrong but this card tells me that someone may have had too much to drink and doesnt have any money left or they have over spent. This card can represent transport and someone is sick or feeling sick. I am seeing a person who COULD be described as someone with a strong well-set stature seemingly not tall with a broad forehead, large head, prominent eyes, mouth and lips dark hair or complexion but their hair is kind of black rugged hair. The person MIGHT be ethnic origin not always a safe description but that is what I have and they have gross hands. The other description on this card is someone with fair hair so I just feel that there must be two people here. One of them must be Corrie?

Im seeing something about the throat neck and shoulders. Usually this card would show me someone who is going from one location to another. Because this card is reversed, I cannot decide if Corrie left where he was last seen and only did 'part of the journey' likely back to RAF Honnington if he came from there in the first place, OR he didnt actually go far from where last seen. The difficulty is I do see transport but I cant seem to see a completed journey if that makes sense.

I keep thinking that he could have had something taken off him or someone 'envied' him a weird kind of way it almost doesnt make sense but he has a good job and at the same time I feel like 'did he really want to do what he was doing'? very confusing feelings with this Knight for me. Part of me wants to think that he was followed and he could have got into a vehicle but this is a 'bogus' card. Say if you had a taxi driver they are not really a taxi driver or if he took a lift he might not have had enough money to pay the fare. There is something about finances here and a vehicle. I thought I saw a skip unless he intended to 'skip town' himself. But it seems to me like a vehicle stopped and he didnt want to confront a situation. This card can see him between town/country so that is why I felt if he was making his way back to the camp he didnt make it all the way back, or what he set out to do there was some kind of change of mind/direction or action. I can see that he had been tired, his food did not agree with him.

I am seeing something about pets? an animal? or someone who acted that way?

Im going to write some directions down but these are for the map purposes.
Im concerned that this card looks like this boy has gone awol, but I need to continue for now and see what the other cards say so that I can get some all round view.

Firstly the directions.
North - South East - Words sounds like or is - Stables horse, cattle or Barns ( Name places roads or terrain in actual) Farm land or pasture that is not near housing estates. Single storey buildings like Barns/Outhouses, Bungalows Cottages - low rooms Cellars emphasis on the word LOW or Ground - ie low down. Gardens, fountains, word bride, bridle, fair, B & B lodgings, beds,dancing schools, wardrobes

There could be a vehicle that broke down, came off the road, flat tyre possible, long walk? OR stationary car/cars?
Seeing rural ground, stream, something to do with animals? possible word Mountain or a brown mound. Seeing footprints? or fingerprints here I dont know why. Trashed building, burglary? breaking into something/somewhere. I am not attaching these to Corrie I am just writing what might be connected in some way or some other person. Thieves, thief. Getting turned out of something either somewhere or a vehicle?
Other thoughts, did this young man have a love rival or did he take a break from a relationship? there are other things that are creeping in but Im not sure if this is just 'white noise' as there have been so many reports/theories and Tarot might be grasping them which unless they are factual must just be thought of as just that ie 'White Noise' only. I also feel there is something about money or his wallet. If he still had it or not. Feel he has no money or lost it or it has been taken? does not want to lose financial independence? not want to lose his money.
I feel as though there is some 'shady business' here.
Escort. Car? or Person?
Friday.
Stolen vehicle? seeing no tax/insurance on a vehicle as possibility. Abandoned vehicle.




Asking where Corrie might be I am given the Magician.
I see the word MILL or WILL. There could be technology near here. Something to do with technology. Im getting somewhere with a B. J. D. R. Those initials, I feel like the word 'hidden' somehow. Water or maybe in a name? I feel with card this disappearance is linked to 'secrecy'. A number 1 is here . No name no place is given which could be somewhere like not a road with a name if that makes sense to anyone. The Magician points North and South but I have East also so East could be the name of an area or maybe North East or South East .
I feel as though there is some kind of trickery or possibly criminal activity around this 'place'. One would think of Prison but that might manifest in a different way.
Descriptions of place are Sandy or hilly ground, newly built land or maybe where construction work is taking place. Land connected to Sheep/cattle or stables - small animals. Unfrequented places where criminals find refuge. Heat fire burn/scars. These may be road/place names nearby. Building tools and substances ie plaster etc. Ceiling. Brick Foundaries. Smiths, shops, furnaces, slaughterhouses, places where bricks or charcoal is burnt, chimneys, forges

Ash? name? Possibly someone with Red Hair. Also see someone with balding thinning hair. Not sure if same person When I say red hair it could be fair sandy with red glints . Possible Hazel eyes. Or name Hazel for a clue.






Asking when Corrie might be found this card suggests that he could be. Its a bold victory card and signals that 'the calvary is coming' so I would have imagined that he would be found. I see on this card The Chariot it is a number 7. There could be a vehicle involved. The cross on it might suggest an accident so he could be found by accident. I might be wrong but thats the point of Tarot experimentation that whatever comes out it is later checked with future news reports.
Here the 7 could be a date/ timing or a month. Maybe July maybe a route with the word 7 or a distance. A Monday also comes up for something.
This card is a 'home' card.I have no idea how this works out but it suggests a field with a fence near what would be regarded as 'home' . So Yes I think he will be found. Horses are in this card. It is significant. Something about a mechanic could come up.
I hope this helps but please read all the cards combined and remember that Tarot is an experiment and cannot be considered as a concrete source of information unless there are news reports to back up anything mentioned here in the future.
Empathy.
PLEASE CHECK BACK FOR MAP.
A Map link is being produced with the following elements.
The numbers/distances/routes are 12, 1, 2, 3, 6 and 9.
Words Angel, Garden, Eden, Smell, fork in road, church, Mountain, medical, oral, animals, white, garland, roses. Bridge, Scouts, water, summit, peak, light/bright, belt. pets/vets, science, school, college, cliff, rock, campus.Garden, Union. Ash, Elm. Yellow, Red, exchange. Deep Blue, Opal, letter G. Pink. Dolphin Snake Hummingbird.
Letter J, Light Blue, Rosemary. Oak. Eagle West. Southwest, North west. Vine Vinery, Water. Water supply. Church.
NOTE: Please note I made an error on my original reading which I corrected. I gave numbers 12,1,2,3 and 7.5 for the Knight of Pentacles instead of 12,1,2,3, 6 and 9. The reason was because I counted the Knight as a '13' card instead of a '12 card'. A map was posted on February 4th and I had to take it off to allow for the new elements which are those above and send them to my colleague to produce a replacement map.
The new map is divided into links due to the activity on them. They show connections to the areas shown. However, maps are not 100 per cent reliable and when they are produced from the cards it will depend on how my colleague has interpreted them to put the links into a google map as I am not technical enough to know how to provide the link to click!!. Tarot gives the information and we have to see how things spin out. Please find the links below.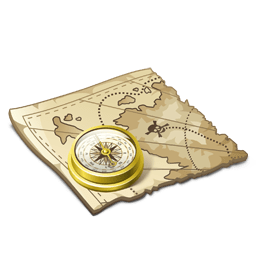 Maps are compiled following Tarot suggestions/directions which merely outlines
POSSIBILITIES
of all the areas that Tarot may be touching on or may be describing. They may touch upon areas connected to other people linked to the case. Please bear in mind that maps
cannot be guaranteed and Tarot can mean somewhere else entirely.
CLICK LINK FOR TAROT MAP AREAS OF INTEREST
https://goo.gl/maps/vascBVLvr3v
https://goo.gl/maps/hLv6ReJ3LjF2
https://goo.gl/maps/aF8oiT86z3M2
FEBRUARY 5TH 2017 UPDATES/NEWS
East Anglian Daily Times
-
10 hours ago
Timeline of events
Saturday September 24: Corrie separated from his friends in the early hours of Saturday after leaving Flex nightclub, St Andrews Street South
He got takeaway food from his regular place, Pizza Mamma Mia, on St Andrews Street North, where he seemed happy and played rock, paper, scissors with a stranger.
1.20am: He then passed a CCTV camera at around 1.20am opposite The Grapes Pub on Brentgovel Street/St Andrews Street. CCTV footage of him eating his food as he passed this camera was later released by Suffolk police. He took a nap for around two hours in the doorway to Hughes Electrical Store (Brentgovel Street/St Johns Street junction).
**3.08am
: A friend received a picture message from Corrie. At the time the message was received Corrie is not seen on CCTV using his
mobile phone
, therefore it could have been sent at anytime during the night.
3.24am: Corrie got up from the doorway and headed past the junction of St Johns Street and down a pathway (towards Cornhill Walk)
3.25am: Corrie turned right into a loading/refuse collection area behind the Greggs shop. This is the last confirmed sighting of Corrie. He was never seen leaving this loading area on camera.
3.24am to around 4.30am: Police were able to trace Corrie's mobile phone from Bury to the Barton Mills area, near Mildenhall, at a speed only a vehicle could travel at. His phone was not used after this and it has not been found.
The timings of the movement of the phone match that of a bin lorry known to have travelled between the towns at the time. The bin lorry is seized. The phone is not found.
Sunday September 25: No information about Corrie's whereabouts is known during this time.
Monday September 26: Corrie is reported missing in the afternoon after he does not turn up for duty at RAF Honington.
Tuesday September 27:
At 4.10am, police make their first media appeal for information, releasing his image to the public.
UPDATED NEWS 17TH FEBRUARY 2017
UPDATED NEWS 23RD JULY 2017
Mother of missing Corrie McKeague may seek injunction over landfill search
Corrie McKeague: Mum of missing RAF gunner accuses police of 'holding back' information and 'giving up' on finding son
Evening Standard
UPDATED NEWS 29TH AUGUST 2017
www.bbc.co.uk/news/uk-england-suffolk-40792024
1 Aug 2017 -

Material found at an incinerator plant needs "further examination" to establish whether it is linked to missing RAF airman Corrie Mckeague, ...
24 Jul 2017 -

A skull found amid the large-scale search for Corrie Mckeague was not that of the missing airman, police said. It was found at a landfill site in ...
NEWS UPDATED 4TH OCTOBER 2017
Corrie McKeague: police to resume landfill search for missing RAF airman