https://www.facebook.com/Missing-JAMIE-LEE-Metzger-1636098040025168/
Missing JAMIE LEE Metzger updated their cover photo. · August 23 at 9:15pm · ... MY LOVELY DAUGHTER JAMIE LEE METZGER MISSING APRIL 4TH 2014 !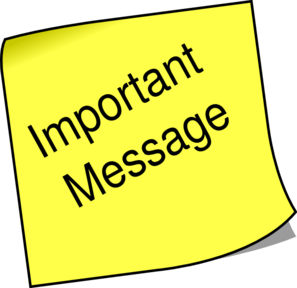 Please note that tarot will pick up
TRENDS /VIBRATIONS
of
PAST PRESENT AND FUTURE
-
it will pick up anything that is 'out there' true news or false news
- either way it can throw light on what is 'in the air' - please bear this in mind when you are reading the insights.
It is very important that 'readers' of the blog understand this, therefore one has to be very discerning when reading. Media news can put out stories that are not factual or are pre -mediated but Tarot can pick that up. It does,nt mean that tarot is wrong, it shows tarot can see what might be suggested. However when writing the tarot it may be taken as fact.
Tarot does not have all the answers or claim to solve issues.
All it can do is show what it feels may be of USE or point out possibilities.
Please always read the following
ABOUT TAROT ON THIS SITE
JAMIE LEE METZGER
10TH OCTOBER 2017
Sometimes I do select 'random' case requests. This is one and it is this lovely lady Jamie who went missing from Allentown. Now as I write this I realise this case is a bit of a 'shot in the dark'. Reason for this is because I looked for a date this girl went missing and find no date specifically just that she went missing which it seems was not reported for around five months so I am going to see if I can find the year and come back with my synopsis.
www.wfmz.com/news/lehigh-valley/police-looking-for-missing.../19213812
15 Oct 2014 -

ALLENTOWN, Pa. - Allentown police say they are looking for a woman who has been missing since April. Thirty-eight-year-old Jamie Metzger .
A quick search and the above post is originally dated 2014 and suggests Jamie went missing around April 12th. Thats what I have to work with. I would presume then that Jamie went missing from Allentown and therefore I will write Tarot on that assumption and see what we come up with. Im sure Dee will do a double check once Tarot is written and be able to take the Tarot trail and put it on a map from WHERE this lady might have last been seen if she manages to find that pinpointed information. As for me, I have no idea where so Im just going to write Tarot blind though an address /vicinity is always helpful. Please remember Tarot simply shows glimpses of the situation and I write them down. Its as simple as that. If anything proves useful no doubt it will compare in later news reports.

Tarot shows me the Justice card. First to notice is the number 11 , 1 or 2. Jamie is has a secret or there is one around her. Those numbers can serve as route numbers or part route numbers, distance or timing or have another significance. The directions I feel Im getting are South and West or maybe South West. Initial feeling is exactly as this card appears. A sense of justice possibly poetic justice? I feel its possible that there could have been legal issues or entanglements and this lady might have been connected to a male or even gone to see a male. Perhaps if she knew him she would not have seen him for a while. If not, I feel there was a journey and a male might have been involved. The minute I looked at her picture I saw Water. There are water elements that could connect here. Its possible that there could have been money issues or simply emotional but Im feeling that there is a sense of righting a wrong here. Whether this means that Jamie needed to get something straight or whether there was some justice being sought by another is not wholly clear.
The cards are telling me I dont have information and I know I am working blind without any vicinity factors but , the fact that she disappeared or has not been found/seen could have been engineered by a male figure, OR because of a male figure. I have a B J D R as initials for people/places that could be in the background elements of this situation. I also feel Im being told about a possible 9 months or 3 months but Im not quite sure what that time period is indicated for but it does refer to Spring and it was Spring that Jamie vanished. Whoever has more information might know what /how that fits if at all.
I said I saw a secret with Jamie and I do. I feel as though Im looking at something that is written down but its not finished. Firstly I thought that was me looking for information a date etc and coming up empty initially BUT I dont see why that would be a secret simply because I couldnt find it! so Im rather inclined to feel that a Monday is significant and possibly a Thursday. Im feeling like there is some kind of self sacrifice here in one way and on the other hand I dont feel comfortable with the fact that Im saying that. The connection with water is here. It could be an emotional element perhaps a problem that just needed solving wherever that is coming from. I have had the Justice before when a person disappeared because it was the only solution for them but equally if another person is seeking it, it rather means that the missing person has to defend themselves against that person or something so there are two ways of looking at this. Someone is clearly judging a situation and coming to a conclusion so that is probably part of the reason why this girl has disappeared. Anyone close to her is going to know her circumstance better and whether or not this might make sense. Did she lose money on anything or perhaps a sum of money she did not have was a problem.I want to mention the name BETH and possibly two places.
Meanwhile there could have been a situation that had to end. Take that as you want. I have a blue hood here or maybe thats a hat? I feel whoever is in the picture here might have something to do with drugs or alcohol. I do see a journey of sorts because there is clearly some kind of trip and its the trip that decides the fate and karma of this lady. This card is truly all about Karma. 'What you reap so shall you sow' is the motto here. There could be jealousy here. Also getting bones, joints and skeletal structure.
I have the colour GREY or word Grey.
A couple of person descriptions come up which may be useful.
Someone tall and slender. Round face, attractive, clear complexion. Spots/pimples or dimples. Fair hair which grows quickly. Might be brown to fair hair. White skin perhaps slightly tanned. Darkish eyes Smooth hair, neat person, tidy very amorous nature. Might appear to have a fun personality
Another person maybe medium height. Small neck, narrow chest. Thin hair either dark hair or very pale hair. Prominent bone structure. Im getting something about knees?
More confirmation shows small dark eyes broad forehead, rugged dark hair possible beard or stubble chin, male, thick lips and nose. Large ears broad shoulders.
There may be 2 people or 3 here but I leave what I have.
Im going post some map details for Dee so please dont worry if you dont understand them as there will be a map posted once the full Tarot details are explored.
Map. Hillsides or Hill, mountain. Windmills or anything to do with air or windpower ie name of places street or object. Hunting and hawking, air force bases, airports or communication towers. Sandy gravely ground, saw pits, wood, barns/outhouses not near other houses. If in connection to buildings, Ceilings ventilation ducts, attics. Gardens fountains, B & B lodgings, the word fair.
Farms, fallow or bare land, barren fields. Possibly water elements as ships can come up, sails or tarpaulins (may be symbolic or represent water element OR storage of such. Walls fences gateposts and international borders/boundaries. Church yards, confined spaces and waste disposal. Deserted places, woods, valleys, holes, old dilapidated buildings, wells, muddy places or offices. A mechanic?

With this card which signifies South East and North East so it could be from one direction to the other, with EAST coming up as either a place name or part of direction. The 6 may indicate a part route number distance timing or have another significance. I do think when I look at this I am going towards a town but at the same time I would approach a place with a hill or mountain or that name could come up as an area. Fields can come up here and various other descriptions which will be posted.
In this card I feel like something/someone is hidden. Perhaps a person is overlooked or passed by but I am seeing a pale vehicle. Might be White. I feel there could be a motel somewhere enroute and I see the word Victory or a V. There appears to be an airport in the surrounding vicinity. Tarot will bring into the picture everything it seems in the surrounding area as well as try to give idea of location. Please read my notes on that. Tarot does not guarantee anything but the indications are written down and then one has to wait to see if anything has come up. The number 5 gives me two people which I felt initially was the case in the first card. Im not sure if I see a marriage or a church or just some kind of bonding of two people perhaps to keep a secret, they know something and could throw light on the situation it seems. The letter K comes up here as well as quay, lock or key. I also see a choice of where this lady could be. I am shown a fork in the road so it might be that there is a road that splits into two or narrows from two roads to one but because I have a garden element Im not sure if it actually represents the word Garden in an area or whether its basically showing earth type gardens or surroundings that would be considered like that. Again I do see a white vehicle and I see a banner or cloth or something that has red on it or is red. I again see two people. I also see some nakedness? Perhaps this is referring to the naked eye? or what appears to the naked eye? Again it is going towards a town.
I have very similar descriptions as per the first card as valleys, parks, buildings come up but so do names that are royal in nature or maybe the word Royal, prince, princes, lord etc any names that might have that kind of name attached. Im seeing a place also where someone who might have criminal tendencies might hang out, I didnt see a prison but I did get the word confined. I might either have a construction worker here or there is some connection to construction maybe land that was cleared for that or just that link of construction to leave here as Im not sure exactly what Im picking up. The word Hunter, Laurel Ash, Bay, Vet, Military, Heat and Burn, Smith, Baker, Michael. Castle, Fort Desert, Forest. I also have Palm and Freedom and Hazel. I need to leave those here. Seeing possible red tape? Seeing the link here to a person with thin hair or even balding?

As for when Jamie will be found I have the number 15, 6, 51, 7, 5 all possible dates/timings/route numbers distance or bear some other significance.
HOWEVER, please note, this is an escape card. It could indicate when one has been released from unhealthy company. On the other hand, it could be not wanting to be found, either can be the case or we are looking at something unfortunate possibly. When a vehicle is off the road which I seem to see perhaps when that is found too or has there been one found? This card can represent areas that may be vegetated. It can also suggest caves or the word Bat can come up so it does feel like there is a hidden element here.
I feel that the place is mentioned in the first card but wise to combine all three for a prominent idea.
I will come back to add if I feel I have left anything out. Please understand that there are no guarantees to Tarot's advice unless something comes up to back up the information that is here.
Empathy.
UPDATED 15TH OCTOBER 2017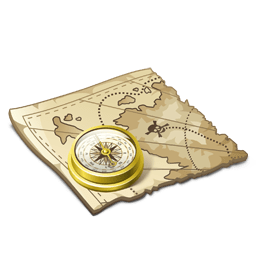 Maps are compiled following Tarot suggestions/directions which merely outlines
POSSIBILITIES
of all the areas that Tarot may be touching on or may be describing. They may touch upon areas connected to other people linked to the case. Please bear in mind that maps
cannot be guaranteed and Tarot can mean somewhere else entirely.
CLICK LINK FOR TAROT MAP AREAS OF INTEREST